This lighter is a rechargeable electric lighter that requires no flame, no butane,  convenient and environmental! What's more, this lighter is features windproof and USB rechargeable.
Features:
UNIQUE DESIGN - Original, fashionable, reliable, wind-resistant, portable rechargeable lighter

Sense switch: It can light the lighter by touching the surface, touch again can stop heat, simple to operate.

ADVANCED UPGRADE - 200mAh lithium battery, no screeching noise, more convenient upward-electrodes design, better for fire, lighting cigarettes, candles, etc. ideal for Outdoor and Indoor uses
BETTER QUALITY BATTERY - Rechargeable 200mAh lithium battery (Built-in), 6 times/day lasts one week. A full charge can work up to a week depending on different use. Micro-USB charging from a socket, mobile power, USB Charger, Car charger, convenient to charge.
PREMIUM WIND RESISTANCE - Current mode design, No gas or butane, eco-friendly, FLAMELESS, superior wind-resistant, safer, and easier to use under any conditions
METAL DESIGN: made of Zinc alloy, wear resistant and exquisite texture
Model: L101

Color: Black

Weight: 48g

Material: Zinc alloy

Battery capacity: 200mAh

Temperature: 0-50℃

Power slot: Micro-USB

Accessories Type: E-Cigarette Lighter

Package weight:100g/3.52oz

Package size: 8.1*2.6*0.9cm/3.18*1.02*0.35in
Package list:
lighter× 1

Micro-USB charging cable × 1

manual (including three packs of vouchers) × 1
Tips
* During use, please do not touch the heating wire with your fingers to avoid burns.

* Children under 12 years old please use this product under adult supervision and guidance

common problem

-Light meaning

Steady on: battery> 10% or charging

Strobe: battery ≤10%, needs to be charged as soon as possible

Off: Charging is complete, or the product cover is not used
-How to switch on and off
Open the flip and touch the LOGO touch screen to achieve double-sided ignition. Close the flip to turn off the lighter (please do not touch the metal heating wire to prevent burns)

-How long does it take to charge?
Charging from the empty state can be fully charged in about 2 hours.

-Can lighters be brought on planes, high-speed rail, and trains?
Airplanes are not allowed to carry lighters, trains and high-speed rails need to see the local security system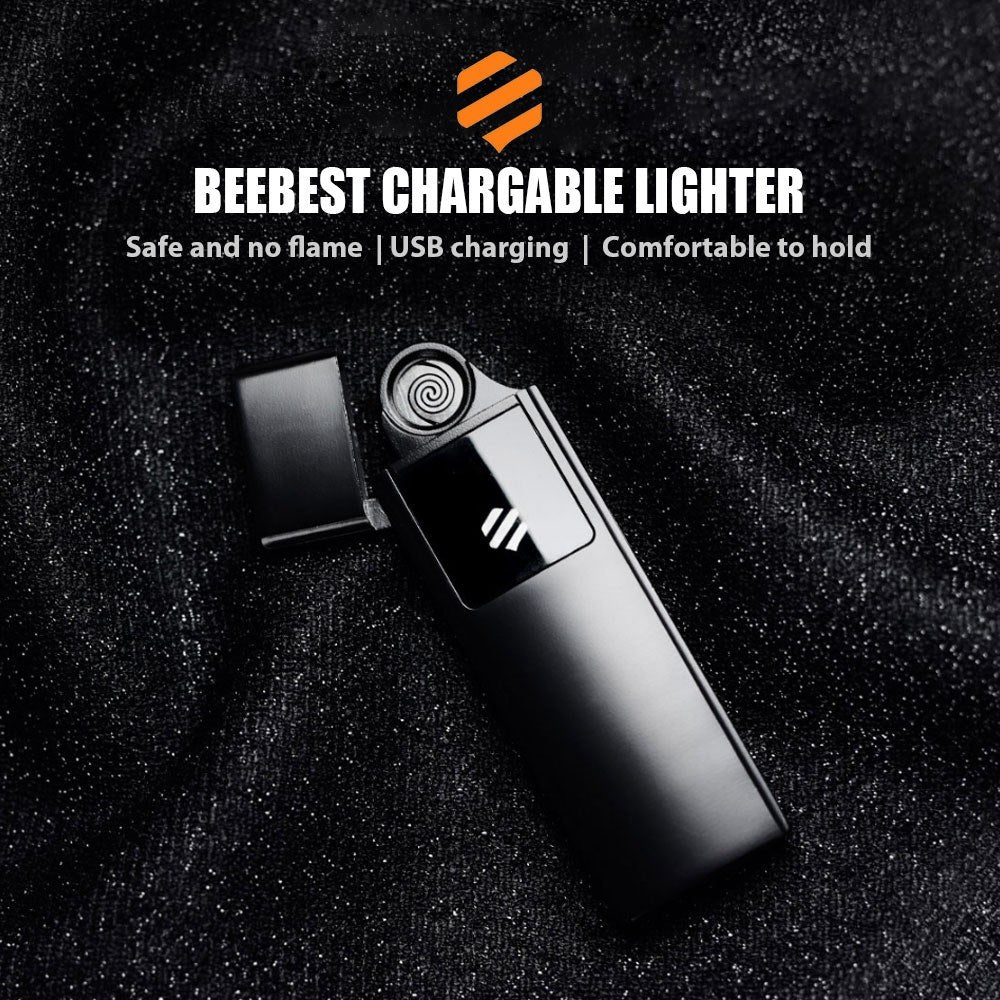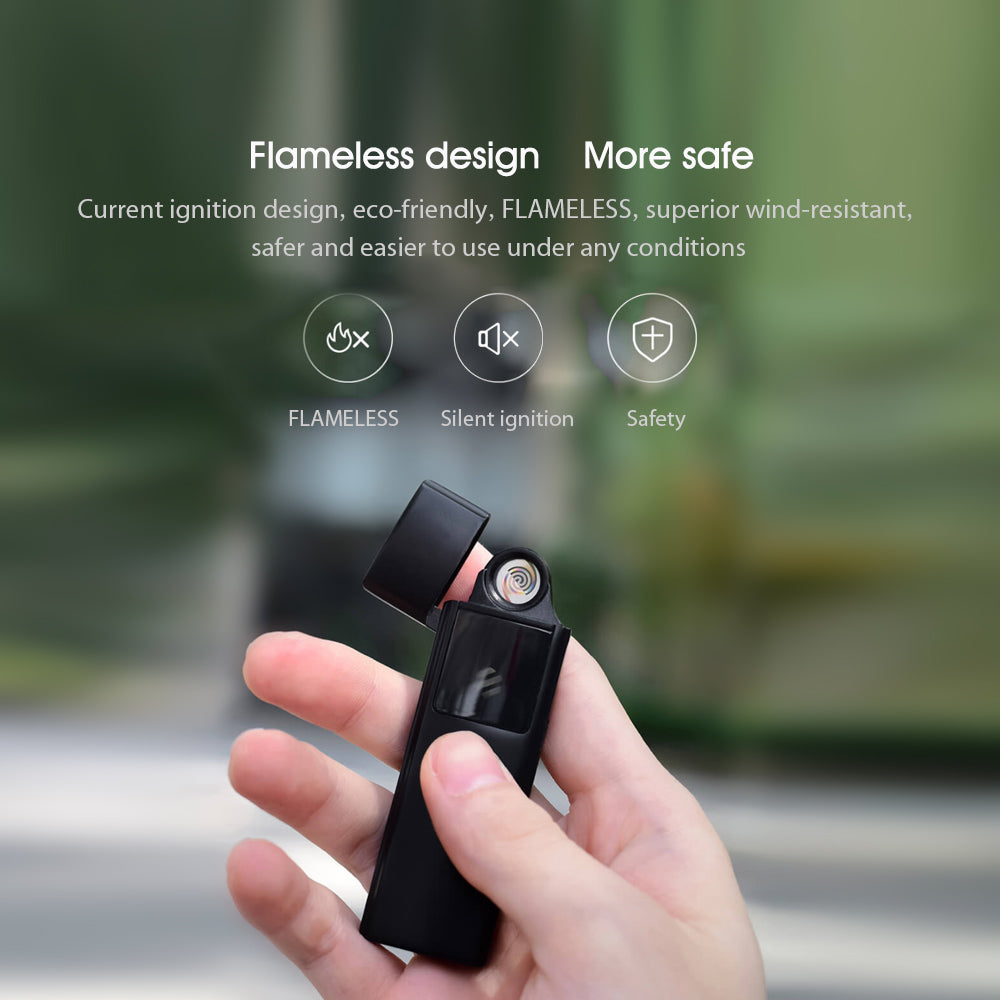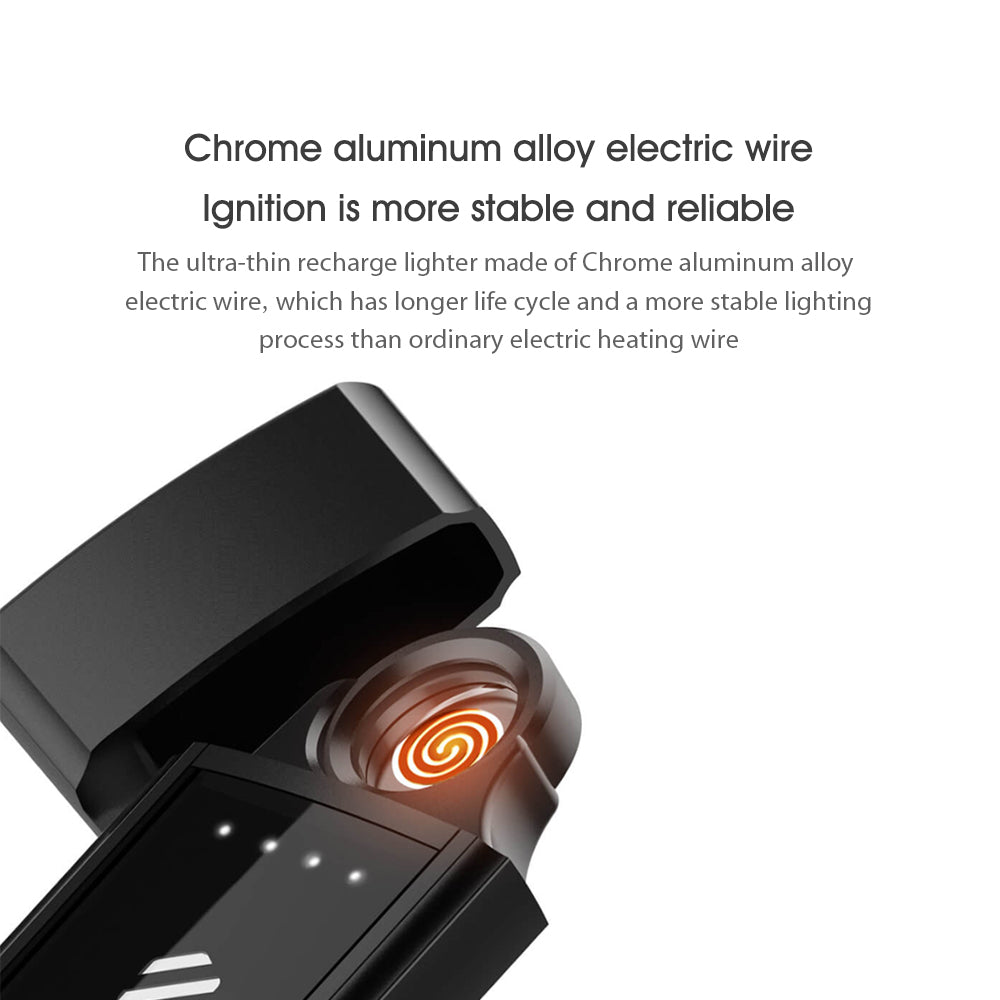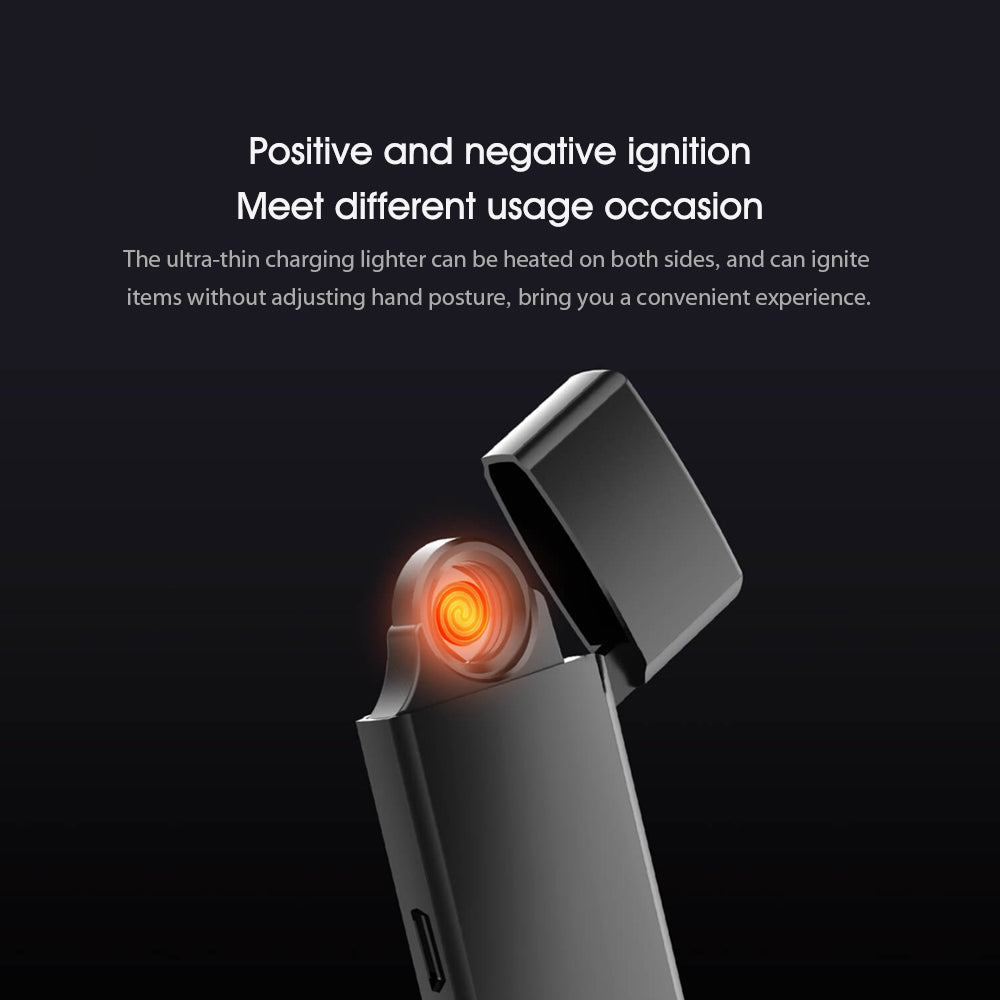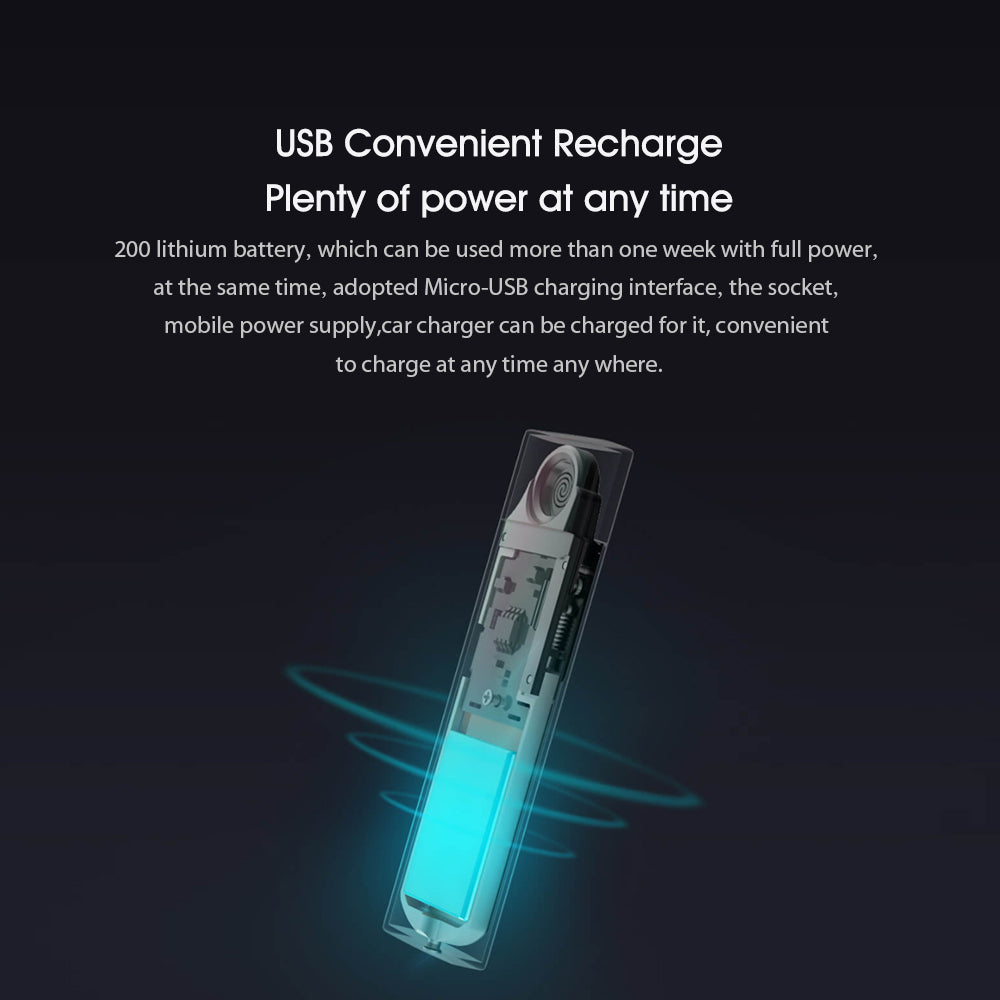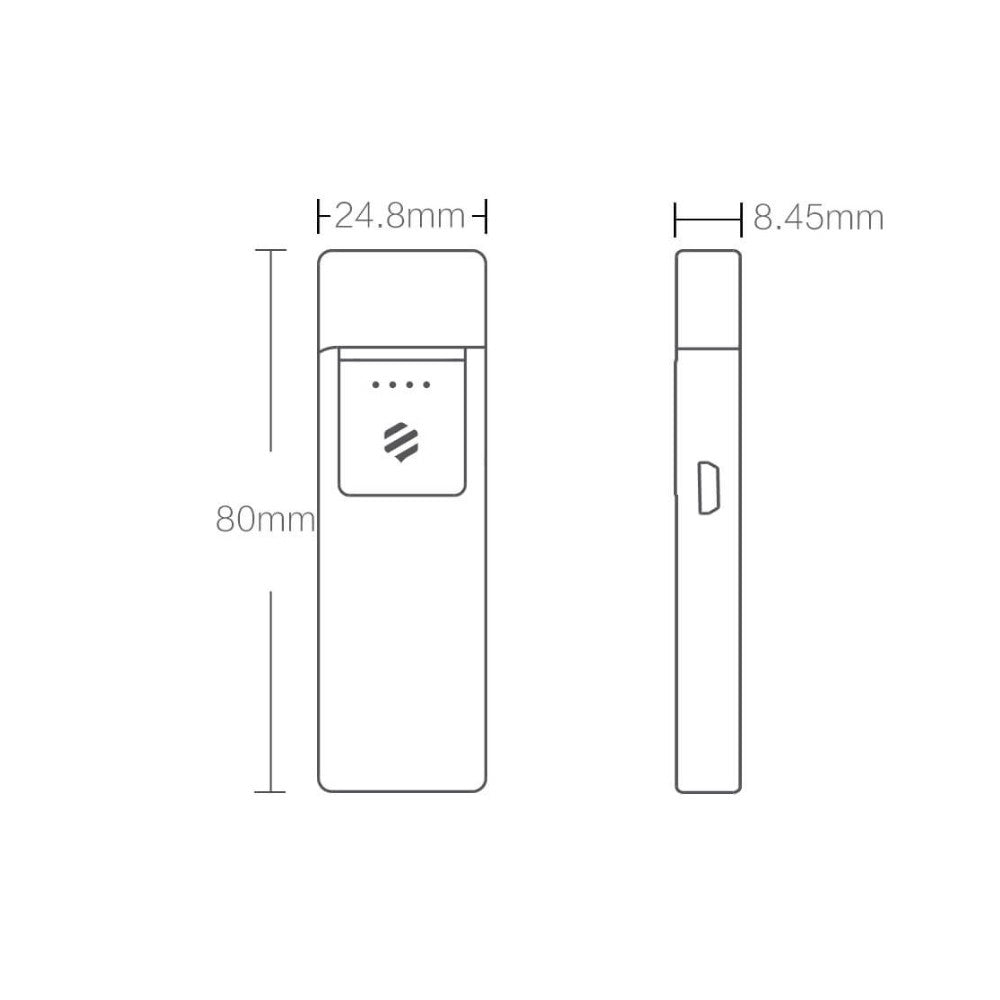 Please contact us via email or phone for a return authorization number before sending any items back whether it is for repair, exchange, or a return. Return shipments that do not include an RMA number will be returned to sender. Returns are accepted in their original state new and unused within 30 days upon the customer receiving that item. If there was a shipping charge, it will not be refunded unless the items that were received are either wrong or defective. All original accessories, packaging, etc. must be included in new condition with a return or exchange. If the item shows any signs of wear or use, a refund will not be issued and the item will be sent back to you. All Items must be shipped to us within one week from receiving the return authorization number from us. Processing returns and exchanges take 3-5 business days. If it is an exchange, the customer will receive an additional tracking number for that item via the email that was used for the order after it has been processed.
BEEBEST Metal Electronic Cigarette Lighter Charging Lighter USB Rechargeable Safe Windproof No Fire Touch Screen - 1 PCS
customers are viewing this product